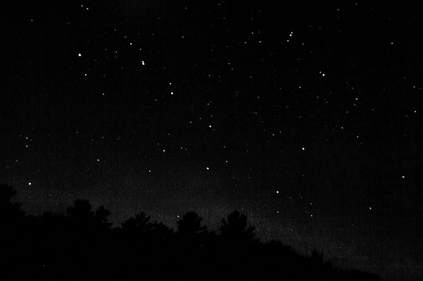 A man from Normal, Illinois claims to have seen a flying headless humanoid during the Taurid Meteor. "It Was Like Mothman" he said.
The Taurids are an annual meteor shower associated with the comet Encke. They are named after their radiant point in the constellation Taurus, where they are seen to come from in the sky. Because of their occurrence in late October and early November, they are also called Halloween fireballs.
The city of Normal, initially named North Bloomington, has a population of 53,000 and is home to the Central Illinois Regional Airport.
The anonymous man said that he was outside his home in McLean County getting ready to watch the Taurid meteor shower on November 2015 at around 12 a.m. when the unidentified being showed up.
"I turned out the lights in the house so it would get dark," he wrote. "I waited for about 5 or 10 minutes and I saw my first fireball."
The man then said he grabbed a comfortable chair and a soft drink and sat there expecting to see more.
"But I saw only one or two small ones."
He was reportedly about to lose interest in the annual astronomical event and go back inside the house when he suddenly noticed "something" coming toward him.
"Couldn't make out what it was. Not knowing what it was or what to expect, I started to get a better look at this thing, but my mind and eyes wouldn't let me accept what I was seeing. It glided straight over my porch with roof, so I jumped up and ran to south end of porch. Waiting for it to come on over there."
The Illinois resident, who claims he regularly pilots a small piston-powered aircraft,  said the strange object was about 20 feet wide and that it had "something hanging down underneath".
"It had no lights, made no noise, seem to be gliding. I can judge pretty well how high something is, and by judging with that, if it were a plane I could have read the numbers on it," he said. "I could see it! It seem to adjust for gliding but had no known propulsion. Stayed even keel, same elevation, same speed, same direction."
He went on to say that what he initially believed to be a flying object was actually "some sort of entity" but, he added, the humanoid, which he compared to the Mothman creature, didn't have a head.
"I could see the legs and dark brown wings," he explained.
References:

http://cryptozoologynews.com/humanoid-seen-in-illinois-ufo-mothman/

https://en.wikipedia.org/wiki/Taurids