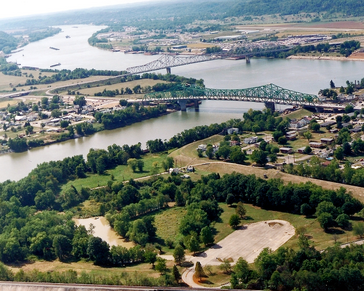 A 16-year-old student from Tennessee told Cryptozoology News on that he was visiting a friend in Point Pleasant, a West Virginian town with a population of 4,000, when they were startled by a creature that they believed to be the Mothman. The event took place back in 2010.
The student provided his full name but it was omitted as per the standard code of journalism ethics regarding disclosure of the identity of a minor.
"I was spending the night with a friend," said the Kenton, Tennessee resident. "We both saw a black figure outside the house, standing in the road. I thought it was a giant owl of some sort," he added.
The two friends were "hiding behind a window" and "constantly peeking out" to see if the creature was still there. "It would not go away," the witness explained.
After a while, he says, they decided to go out of the house "with a baseball bat" and "yelled at it", but the alleged beast emitted a "loud, ear-deafening screech" and flew away.
The eyewitness said the creature was about 7 feet tall, "jet black" and with an owl-like face featuring dark red glowing eyes.
"It had no fur, only skin. The wingspan was of at least 6 or 7 feet across."
The Tennessee student says he has "told a few people" about his "Mothman encounter" but that, so far, the feedback has been negative. "They said that I was crazy," he said.
References:

http://cryptozoologynews.com/new-mothman-sighting-point-pleasant/